Your Best Diamond Buying Experience is Our Goal

Match or beat another price offered elsewhere for the same merchandize.


30-day money back guarantee on shipped diamonds.


Optimum quality and large selection.


Finest personal care and guidance.


Your 100% satisfaction.


How To Order: You can either call us at 646-470-0012 and talk to a GIA Gemologist or diamond grading graduate who will be happy to assist you, or you can simply submit your order or request more information directly by using our custom order form. When you select the diamond of your choice, we will enable you to view the diamond at your convenience.



Payment Options: We accept Money Orders or Cashier's Checks and ship the diamond upon receiving your payment. We also accept personal check; however, shipping will be delayed until the check clears. If you wish, you can utilize an online Escrow service. You can also electronically wire the funds directly from your bank and we'll ship immediately upon receipt of funds.
• We accept Visa and Master Cards (USA issued only). However, credit card users will not receive the 2.9% cash discount included in our diamond prices.
• Please let us know your preference and we'll provide you with exact payment instructions.



Layaway Program: We offer an interest-free installment payment plan with as little as 15% deposit at the time of purchase. You can take up to 90 days to fully pay for your purchase without accruing interest charges. No returns and/or cancellations allowed on layaways and your initial 15% deposit is nonrefundable after 14 days from the purchase date. Item is delivered upon full payment for the purchase.
• Prices can never increase on the item during the layaway term.



Quality Control: Each diamond is thoroughly examined and authenticated by our GIA Diamond Grading graduate before shipping. We do not ship the diamond unless it meets our strict standards or we get your informed approval.



Shipping Policy: We offer free insured shipping if you buy our loose diamond (in the USA). After receiving your order, we will confirm it with you and make arrangements for the best possible form of delivery.
• We can arrange for Next-Day insured FedEx or USPS Registered shipping.
• You must be available to sign for the package if you choose FedEx shipping.
• All Insurance and shipping costs are nonrefundable for returned items.



Return Policy: We have an unconditional 30-day return policy from shipping date on our loose diamonds if not damaged or altered (14-day if pre-examined when picked up on location). It's very unlikely with us but, if your delivered purchase is not everything you hoped for, we will give you a full refund on the loose diamond. We cannot guarantee newly made-to-order or custom created jewelry piece.
• You are responsible for insuring and shipping the diamond back in its original condition.
• Any return must arrive back within 30 days (with provided diamond certificate).
• Upon its receipt and authentication, a refund check is mailed to you for the original cost of the diamond (within 2 business days of its receipt).



Diamond Upgrade Program: All GIA or AGS certified diamonds purchased from #1 Diamond Source are eligible in most cases.
• The price of your new upgraded loose diamond must be at least twice the price of the original diamond (re-stocking fee may apply).
• Your diamond must be in its original condition and with the original diamond certificate.
• You are responsible for insuring and shipping the diamond to us.



Recut or repair your diamond: We custom cut and repair diamonds to optimize their look.
• We offer a free consultation with our diamond cutters (with over 35 year's experience) and discuss with you the most advantageous options, weight loss expectation, timing and cost estimate.
• You are responsible for shipping and fully insuring the diamond against loss or any damage.
• We cannot guarantee results, final diamond weight and are not liable for any damage occurring during the cutting process.
• All prices are based upon the original weight (see our cost schedule) and are not refundable.



Price Matching Policy: We match or beat any other price offered for the same quality merchandise.
• Just provide us with a copy of a recent advertisement or a written price quote.
• For quality comparison, we only accept GIA diamond certification (since we only sell GIA certified diamonds).



Website Privacy Policy: At #1 Diamond Source, we care about your privacy and the security of your information.
• #1 Diamond Source does not utilize online "cookies." Thus, we do not collect or store personal information about you from our website.
• We do not share your information with other service providers or individuals unless it's for the purposes of facilitating your request.
• Your provided E-mail address and its content is used to respond to your request quickly and accurately.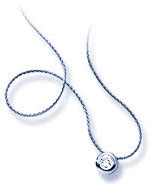 From Jonathan in SC: "I receive the diamond, and it is beautiful. I was at first a little bit leery of ordering a diamond online. You made it a very pleasant experience though. You always returned my messages, and you promptly shipped the diamond. I am extremely impressed. I will definitely come straight to you next time I am in the market for diamonds."

Copyright © 2018 #1 Diamond Source